Melanie Killen is Professor of Human Development, Professor of Psychology (Affiliate), and the Associate Director for the Center for Children, Relationships, and Culture at the University of Maryland.

Professor Killen has received funding from the National Institute of Child Health and Human Development (NICHD), and the National Science Foundation (NSF), for her research on children's and adolescents' moral development, social reasoning about exclusion, intergroup bias, prejudice, and social cognition in childhood. She was awarded the Distinguished Scholar-Teacher Award by the Provost from the University of Maryland for 2008-2009. Her publications include co-authoring with Adam Rutland the book, "Children and Social Exclusion: Morality, Prejudice, and Group Identity" (2011) and co-editing 6 books, including a co-edited book with Sheri Levy entitled "Intergroup Attitudes and Relationships in Childhood through Adulthood" (2008), as well as serving as the Editor of the "Handbook on Moral Development" (2006) with Judith Smetana.

Professor Killen has served as an expert witness in a school desegregation case, and helped prepare two Supreme Court briefs regarding the impact of school desegregation on children's social development. She has also served as a consultant for a federal initiative on interventions designed to reduce prejudice and promote inclusion in U.S. elementary schools, and as a consultant for the Southern Poverty Law Center to design an online teacher sensitivity to bias measure. Her expertise lies in the areas of developmental intergroup attitudes, moral reasoning, and developmental social cognition.
Primary Interests:
Attitudes and Beliefs
Culture and Ethnicity
Ethics and Morality
Gender Psychology
Group Processes
Helping, Prosocial Behavior
Intergroup Relations
Interpersonal Processes
Prejudice and Stereotyping
Social Cognition
Research Group or Laboratory:
Note from the Network: The holder of this profile has certified having all necessary rights, licenses, and authorization to post the files listed below. Visitors are welcome to copy or use any files for noncommercial or journalistic purposes provided they credit the profile holder and cite this page as the source.
Image Gallery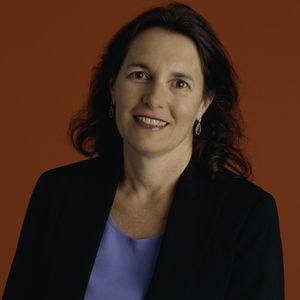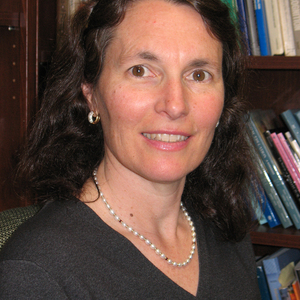 Books:
Journal Articles:
McGlothlin, H., & Killen, M. (2010). How social experience is related to children's intergroup attitudes. European Journal of Social Psychology: Special Issue: Children's Intergroup Attitudes (Guest editors: J. Degner & Y. Dunham), 40, 625-634.
Killen, M. (2007). Children's social and moral reasoning about exclusion. Current Directions in Psychological Science, 16, 32-36. [Reprinted in E. N. Junn & C. J. Boyatzis (Eds), Annual Editions,Child Growth and Development, 2008, McGraw-Hill Publishers; reprinted in L. Liben (Ed.), Current Directions in Developmental Psychology, 2009, Association for Psychological Science: Washington, DC]
Killen, M., Mulvey, K. L., Richardson, C. B., Jampol, N., & Woodward, A. (2011). The "accidental transgressor": Morally-relevant theory of mind. Cognition, 119, 197-215.
Park, Y., & Killen, M. (2010). When is peer rejection justifiable?: Children's understanding across two cultures. Cognitive Development, 25, 290-301.
Nipedal, C., Nesdale, D., & Killen, M. (2010). Social group norms, school norms, and aggressive intentions. Aggressive Behavior, 36, 195-204.
Killen, M., & Smetana, J. G. (2010). Future directions: Social development in the context of social justice. Social Development, 19, 642-657.
Killen, M., Kelly, M., Richardson, C., Crystal, D., & Ruck, M. (2010). European-American children's and adolescents' evaluations of interracial exclusion. Group Processes and Intergroup Relations, 13, 283-300.
Killen, M., Kelly, M., Richardson, C., & Jampol, N. (2010). Attributions of intentions and fairness judgments regarding interracial peer encounters. Developmental Psychology, 46, 1206-1213.
Rutland, A., Killen, M., & Abrams, D. (2010). A new social-cognitive developmental perspective on prejudice: The interplay between morality and group identity. Perspectives on Psychological Science, 5, 280-291.
Sinno, S., & Killen, M. (2009). Moms at work and dads at home: Children's evaluations of parental roles. Applied Developmental Science, 13, 16-29.
Edmonds, C., & Killen, M. (2009). Do adolescents' perceptions of parental racial attitudes relate to their intergroup contact and cross-race relationships? Group Processes and Intergroup Relations, 12, 5-21.
Killen, M., & Smetana, J. G. (2008). Moral judgment and moral neuroscience: Intersections, definitions, and issues. Child Development Perspectives, 2, 1-6.
Courses Taught:
Development of Intergroup Attitudes
Development of Social Cognition and Moral Reasoning
History of Developmental Systems
Research Methods
Social Development
Melanie Killen
Department of Human Development
3304 Benjamin Building
University of Maryland
College Park, MD 20742
United States

Phone: (301) 405-3176
Fax: (301) 405-2891